Welcome to Cala di Volpe
Intimate oasis of cream-coloured armchairs and hand carved wooden seats welcome guests into the white archways and wide stucco columns of the dramatic Lobby and Atrium Bar, designed as the perfect place to enjoy the famed Bellini on a warm summer night.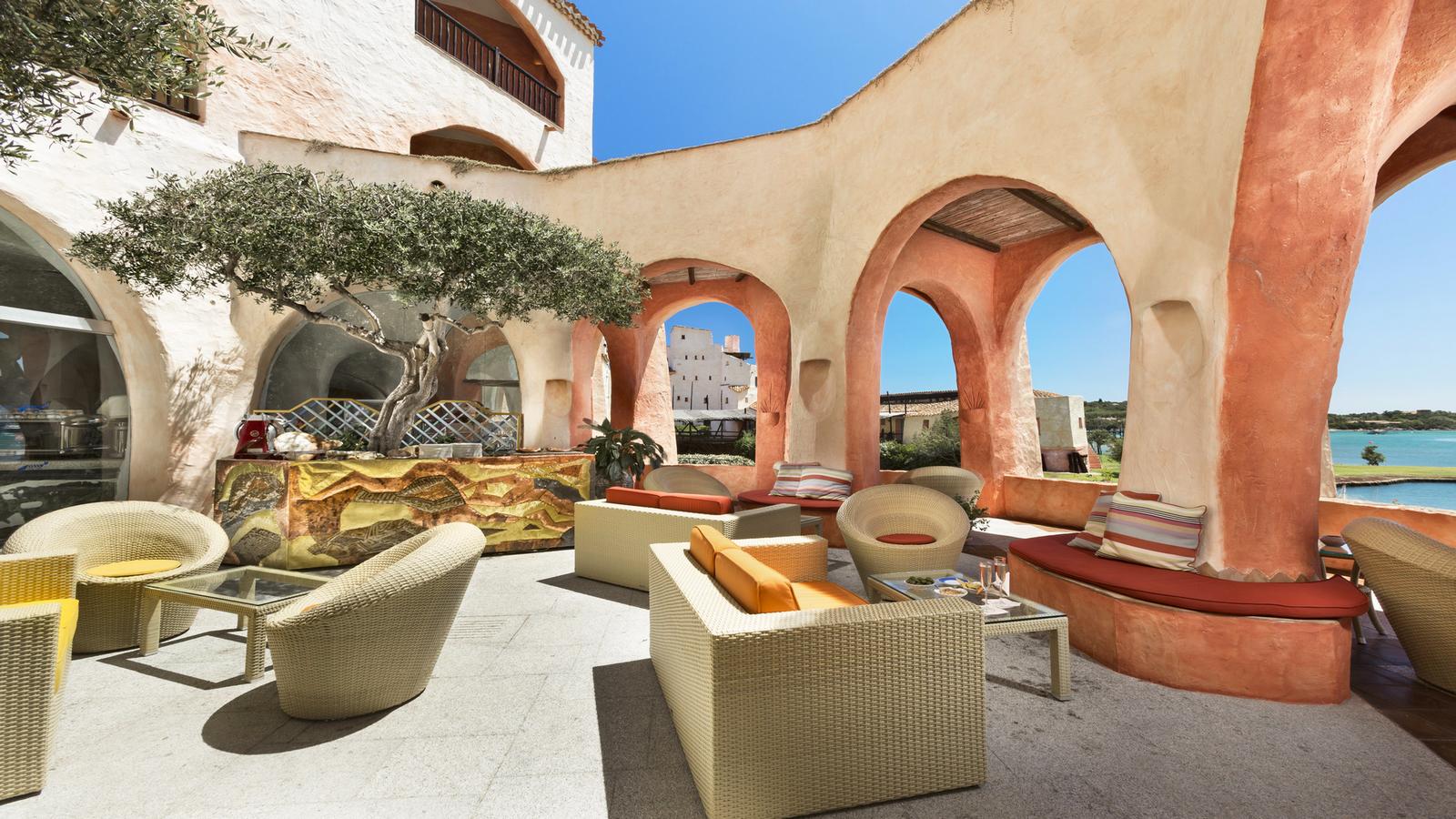 A refined exclusivity
Relaxing as paradise
Nowhere is as relaxing and as exciting as at Lobby and Atrium Bar, the Costa's most famous get-together. Meeting up at the Cala di Volpe means here, overlooking the glittering lights of the yachts anchored out in the bay, while the piano tinkles and elegance takes the floor, night after night.
Opening hours
8:30 am - 01:00 am
Cuisine
Cocktails and snacks