An unforgettable Summer lunch
A delightfully informal spot, the Barbecue Restaurant encourages guests to linger at lunch and enjoy the delicious culinary creations of Executive Chef Maurizio Locatelli.
From the Mediterranean buffet to the local sweet treats of Sardinian traditional pastry, lunch turns into an unforgettable epicurean experience cooled by the breeze from the bay.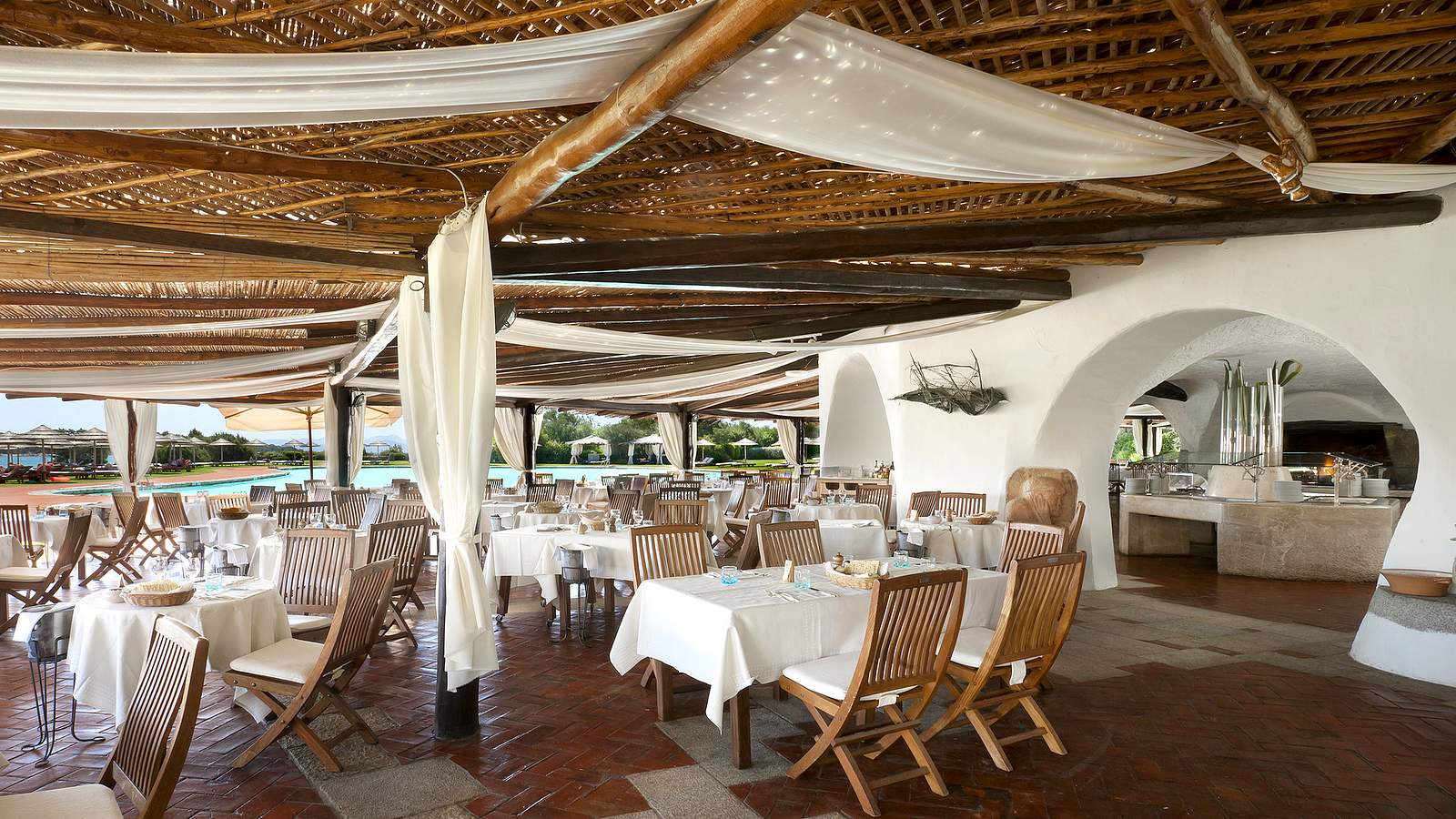 On warm summer nights, the Barbecue Restaurant can host enchanting private dinners and events (up to 240 people) under the star-encrusted skies. Guests sit amidst the flickering lighting of torches and lanterns, while the soft murmur of running water mingles with live music.
OPENING HOURS
1 pm - 3 pm