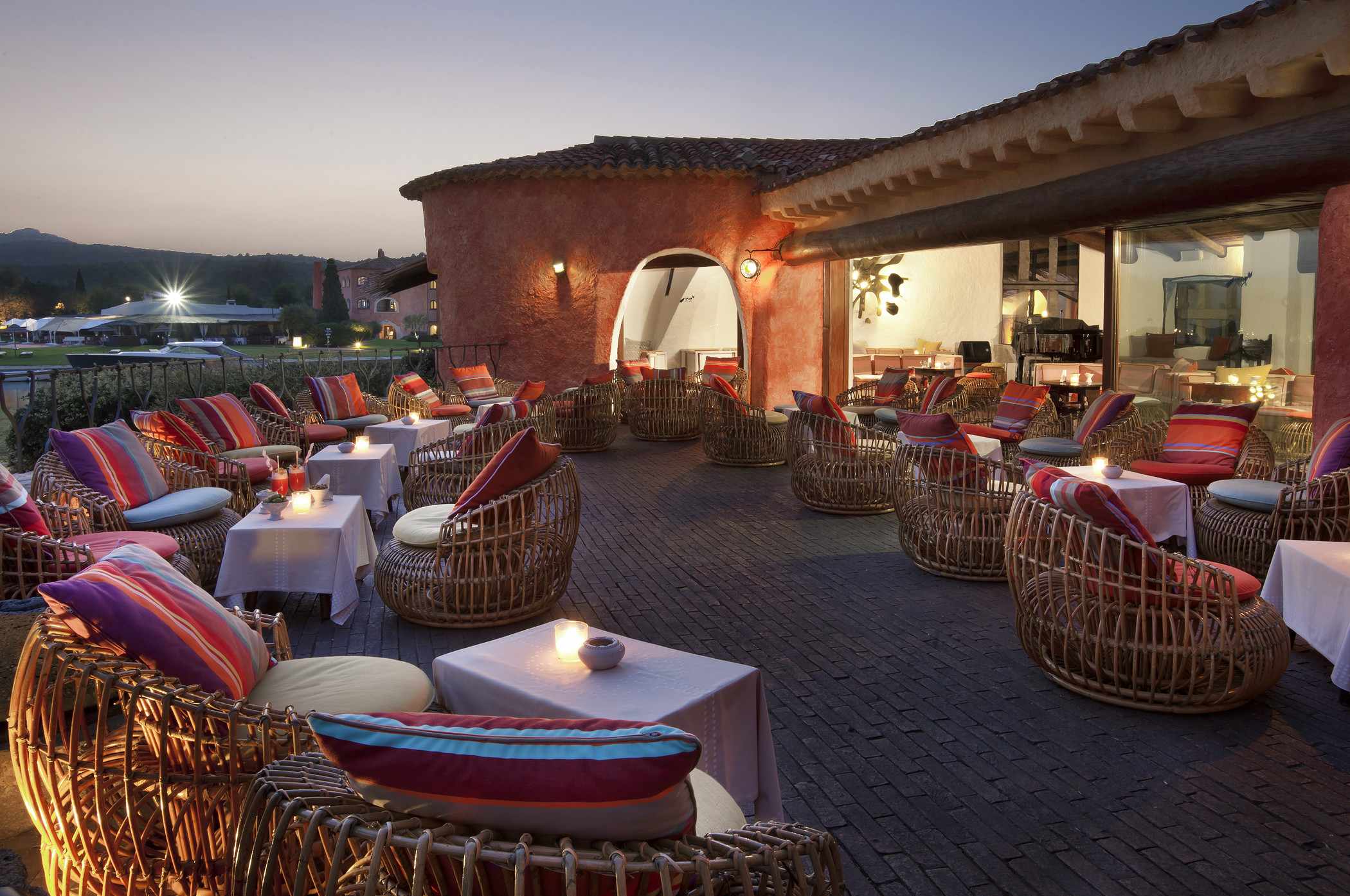 Casual elegance and local charm
Located directly off the wooden pier leading to the glistening bay, Bar Pontile combines casual elegance with local charm. Guests can relax with an aperitif at sunset lingering on the custom-made armchairs inspired by the Mediterranean colour palette evident throughout the hotel.
The collection of sparkling cocktails is best enjoyed after dinner, surrounded by deep emerald waters and lulled by the sounds of live piano music.
In 1976 Bar Pontile was the setting for the movie 007, The Spy Who Loved Me with Roger Moore and Barbara Bach. After so many years, there are still many of James Bond fans who come seeking the suite of the most famous spy in the world an airy lounge that is very popular amongst hotel guests and a space for exclusive events such as Porto Cervo Fashion Week.
OPENING HOURS
8 pm - 1 am
CUISINE
Snacks & Cocktails